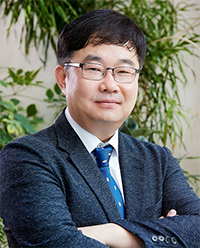 Dear respected members of the Korean Society of Surgical Metabolism and Nutrition,

As the seventh president of the Korean Society of Surgical Metabolism and Nutrition, following in the footsteps of the president Jeong-min Seo, I am both incredibly honored.

With the increasing momentum of our society, which has accelerated over the last 12 years, and the support of about 320 members, the guidance of the advisers, and the zeal of 28 directors who will give their all, I will do my best to carry out these important tasks.

I will vigorously promote cutting-edge research and diverse academic initiatives to further consolidate our position as a world-leading academic organization in the fields of surgical nutrition and metabolism. We will construct a Korean-style ERAS program for pre- and post-operative care and design a prehabilitation/rehabilitation protocol adapted to the patient's situation so that our society would become a standard and be widely implemented in actual patient care. In addition, I will support the continued growth and development of ASSMN (Asian SSMN), which was created last year, and increase our worldwide standing by engaging in active communication with other international societies. I will transform the annual KSSMN International Conference into Asia's premier academic gathering.

In order to expand the scope of our society's interests and to anticipate the quickly changing environment, I will also activate multidisciplinary relations with external organizations, such as related societies. Moreover, I will actively support each hospital's NST to facilitate the exchanges within our society. Importantly, I will expand the number of new members by activating additional educational and exchange programs, so that our young surgeons, the leaders of the next generation, may take an interest in "surgery metabolism and nutrition" and engage actively in our society.

Last but not least, I will continuously considers how to give practical assistance to our members by fostering an environment in which they may enjoy engaging in academic events and conferences.

Thank you.

The Korean Society of Surgical Metabolism and Nutrition
President Sang-Jae Park